High speed automatic slitting machine
$0.00 - $0.00
/
unit |
1 unit (
Min Order
)
Supply Ability: 30 Unit per Month
Port: NB
Place of Origin: WZ
Brand: SL
CN
Manufacturer, Trading Company
Verified Supplier
Transaction Level:
Contact us:
Tel:057765912133
Email:pcai88@qq.com
Product Details
High speed automatic slitting machine
Overview
SLM-E High speed automatically slitting machine Introduction:
1. Automatic slitting machine is suitable for slitig printing film, like BOPP, PE, PP, PET, PVC, etc. It is an ideal machine for printing packing company.
2. Machine equip with 2 motors, PLC & Touch Screen Operation
3. Unwind part shaftless, and equip with imported powder brake control,
4. Traction is driven by a frequency motor, to achieve constant tension control.
5. Two rewind use special air friction shafts, which are driven by a frequency motor.
6. Machine equip with laser mark position device.
7. EPC to assure accuracy, which can track edge or printed line of film.
8. Meter presetting, auto meter I diameter counting, etc.
9. Automatic slitting machine equip with laser mark position device.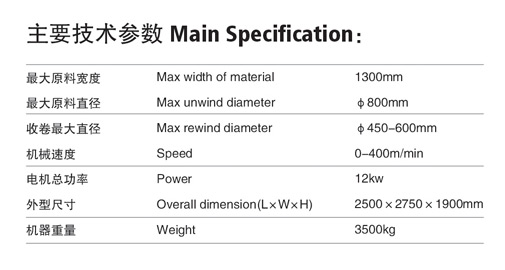 Ruian Sanlian Packing Machinery Factory
Tel:086-577-65163777
Fax:086-577-65150001
Man:Lin Guangqing
Address:No.6 road,Economic Development Zone,Rui'an city,Zhejiang Province,China
MSN:slittingmachine@hotmail.com
E-mail:sl@sanlianchina.com
Send your message to this supplier
Quantity:
Recommend matching suppliers if this supplier doesn't contact me on Message Center within 24 hours.
Request for Quotation
I agree to share my
Bussiness Card
to the supplier